February 16, 2015 in Latest News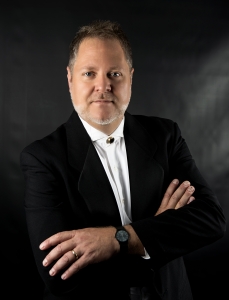 Key Chorale Announces Contract Extension for Caulkins
Key Chorale, Sarasota's Symphonic Chorus, is pleased to announce the contract of Artistic Director Joseph Caulkins has been extended to the end of the 2019 season. For the past 7 seasons, Joseph has consistently delivered innovative concert experiences through adventurous programming, unique collaborations and performances of new and rarely heard works. With this extension, Key Chorale ensures that his extraordinary leadership will continue to be available to lead the 100+-voice chorus to even higher peaks of achievement.
Una Voce: The Florida Men's Chorale Names Caulkins New Interim Artistic Director
Please join the men of Una Voce: The Florida Men's Chorale in welcoming Joseph Caulkins as our Interim Artistic Director! We are excited to have Joseph leading us in our mission to celebrate the inherent dignity of all people through excellence in men's choral music.
Known for his innovative programming throughout West Florida and beyond, Maestro Caulkins is at home with music from classics to pops to baroque and new age. His work alongside pops legend Erich Kunzel, conducting icon Dale Warland, and master technician Helmuth Rilling at the Oregon Bach Festival has shaped Joseph into a sensitive and dynamic conductor.
As Artistic Director of Sarasota's Key Chorale, Joseph has taken audiences to unexpected places including a dramatic performance of Richard Einhorn's dynamic oratorio, Voices of Light, written to accompany Carl Dreyer's 1928 silent film classic "The Passion of Joan of Arc," a collaboration with the Sarasota Opera and Sarasota Film Society; the US premiere of James Whitbourn's Annelies, a setting of the Diary of Anne Frank, which the Sarasota Herald-Tribune called a "Triumph"; and the highly acclaimed Cirque des Voix, an innovative concert experience with The Circus Arts Conservatory of Sarasota.
Joseph is also a freelance writer and Music Columnist for Florida Weekly and loves writing humorous short stories about life, his love of the mountains, and growing up as a young boy in rural Iowa.
Joseph will be conducting the Florida Premiere I Am Harvey Milk by composer Andrew Lippa featuring soloists, the men of Una Voce, and 18-piece orchestra. It is the dramatic musical story of Harvey Milk, one of our nation's champions for equality for all people. The concerts will be June 12 in St Petersburg at the Palladium Theater and June 13-14 and the University of South Florida's new Concert Hall in Tampa.